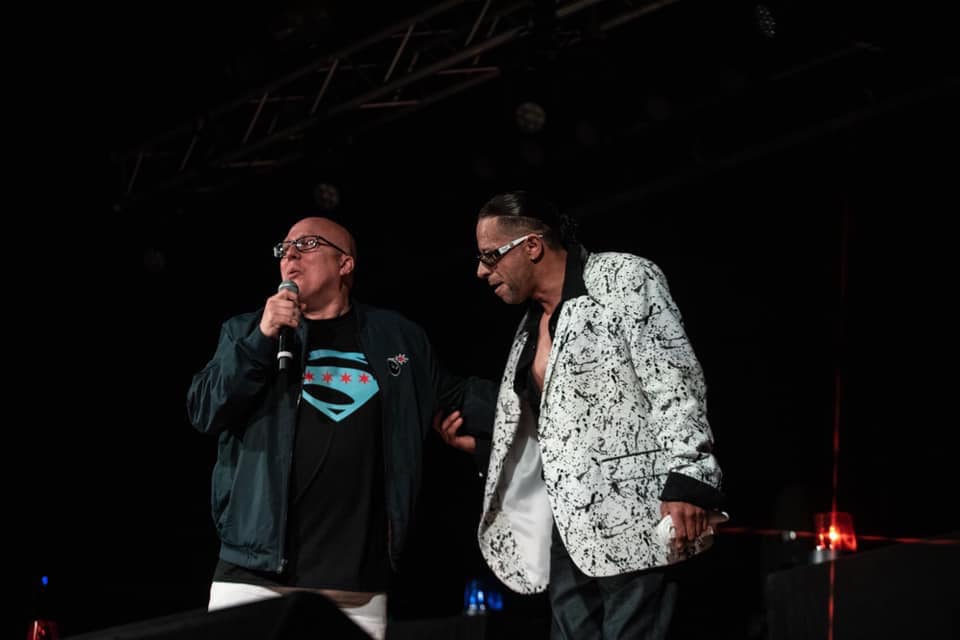 "Forget Me Not" came out around 1995 on Strong Island Records. I Loved (and still do) that Record. "That's My Jam!!", I would say. (and Still Do!) Julian Jumpin' Perez and I were on the air on B96 doing a Show on Sunday Nights called the B96 Street Flava. We both loved the song and played it every weekend for a long time! I was a staple on the show. So when Chase was booked in Chicago we jumped at the chance to get him on the show.
Charles DeJesus aka Chase was cool as hell! very humble very down to earth. I just remember him being a nice guy. After the interview ... that was it. I remember another song coming out, "It Was You" by Michelle Lee feat. Chase, thinking that's my guy Chase! Another Jam!!
Time went by ... Julian and I aways wondered what ever happened to Chase? "I'll try to track him down" i'd say. Nothin'! I reached to the dude that owned the record label (who i won't mention here because he was of No Help! even though i learned later, they were still in contact from time to time) Nothin'! Zoom ahead to 2017. I was asked who I'd like to have at My birthday party. The search was back on! ... Nothin'! Then 2018 ... I asked my Facebook friends on my show and even posted, "Where is Chase?" ... and then I got a bite!! A Facebook friend inboxed me, "I think I found Chase!" She said that she was on Youtube playing "Forget Me Not" and in the comments she read, "That's my father ...!' or something to that effect. She took her name, searched it on Facebook, found it ... looked on her friends list ... and there he was!! Charles DeJesus! YES!!!
the Rest is History! I was SO Happy! He performed at the Concord and then again at the Cuban Fest in Chicago! I was hoping that was just the beginning of things to come.
Thursday morning, Sept. 19th at 9:21 I received this text from him manager;
"Hi Tim this is MJ Chase's manager
I just wanted to let you know first because you gave him a comeback chance
Chase died last night of a Asthma attack. He had suffered with asthma for years. We are very sad and me and his family thank you for giving him another chance to do what he was born to do!
Me!? I'm just a knucklehead that plays records. I get excited about getting other people excited about music. Still trying to wrap my head around it. I am and will always be a Chase fan. Rest in Heaven!